Microsuction Treatment in Lincoln from as little as £50
The safest, most comfortable way to remove excessive earwax from our Clinic in Lincoln, or in the comfort of your own home
Book an Appointment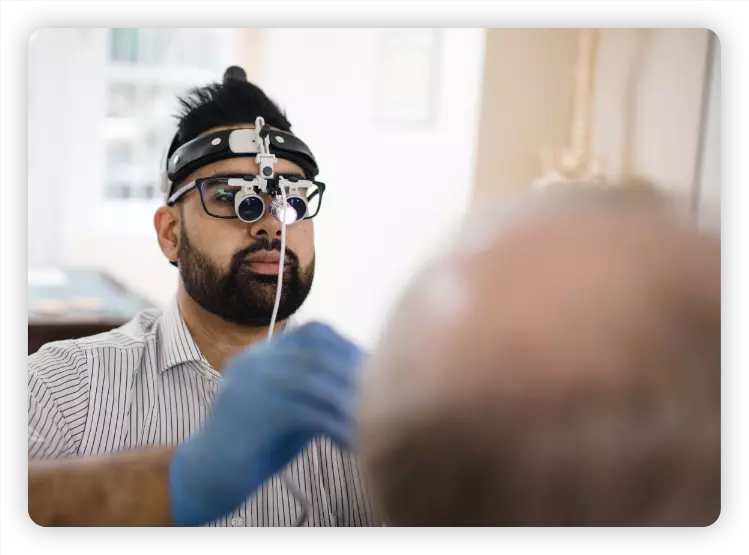 How Microsuction Wax Removal Can Help...
Excessive or impacted ear wax can cause discomfort and hearing loss. It can also interfere with the normal operation of hearing aids. Traditional methods of removal, such as syringing, may be effective but carry some inconveniences.
We use a method called Microsuction ear wax removal. The ear wax and the ear canal remain in clear vision for the practitioner throughout the procedure and this improves efficiency of the clearance and significantly reduces risk. Most Microsuction treatments are 100% successful at the first time of asking with minimal oil installation required beforehand.
Book an Appointment in Lincoln
Our Lincoln Clinic:
FREE parking
Disabled access
A 2-minute walk from Carlton Centre retail park
Open: Mon–Fri, 8:00am-8:00pm
Home visits available
Fill out a few details about yourself & we'll be in touch...
1) Fill out our online form, or give us a call on 01522 305400

2) We'll get in touch with you to arrange an appointment, and answer any questions you may have

3) On the day, we'll explain the procedure, and perform the treatment quickly & painlessly

4) You'll leave with improved hearing